Most Recent
All the Birds I Saw Last Year, Central Art Garage, Ottawa, September 20 – December 22, 2018 Michael Davidge has written a review of All the Birds I Saw Last Year  at the Central Art Garage for Canadian Art. Published on December 13, 2018, it can be found at https://canadianart.ca/reviews/adrian-gollner-2/
More info
I'm opening up the studio and having a sale! Like many artists, my production much exceeds my sales, and so after many years, I have considerable stock in the attic and studio. Artworks will be on sale at a 50% – 65% off the established gallery price. A large number of the prints drawings are...
More info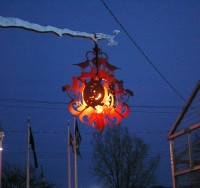 All are welcome to the unveiling (it's not actually veiled) of Winston Chandelier at 12:30 on Saturday, June 10th, 2017 at Winston Plaza in Ottawa. Winston Plaza is a small parkette at the corner of Winston Avenue and Richmond Road in the Westboro area. The Westboro BIA is organizing activities and music for kids. Joanna and I were commissioned by...
More info
small Trinity was the title of my MFA thesis exhibition, which was mounted at the Carleton University Art Gallery in the last two weeks of August 2016. For the exhibition, I presented the three series of works in which I attempted to capture the essence of an explosion as a sculpture: the Exploded Vases (2014-15);...
More info
As part of a summer residency at the Nova Scotia College of Art and Design (NSCAD) I will be mounting a solo exhibition at the Anna Leonowens Art Gallery. Entitled A Brief History of Explosions, the exhibition will feature the Exploded Vases Series, Cast Explosions Series, and a large graph-based work that plots the size...
More info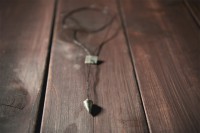 Plumb A jewelry piece for the Benchworks initiative at Magpie Jewelry of Ottawa Central to my art practice is heightening a person's sense of themselves and their surroundings. At the invitation of Magpie Jewelry, I designed a necklace that is,  in fact, a miniature tool and intended to make wearer more aware of themselves, their posture and...
More info
I am pleased to pass on that my exhibition Norwegian Wood, which was mounted at the Patrick Mikhail Gallery this spring, has been reviewed in the fall 2013 issue of Canadian Art Magazine. Arts writer Petra Halkes wrote the 400 word piece, which discuss the vinyl record-generate Norwegian Wood drawings and the Vase Recordings. The...
More info