Birmingham Suite, 1995
The Birmingham (B'Ham) Suite is a bit of an anomaly. Created in the space of two weeks while on an exchange in England, these simple couplings of found materials and fabric samples, although satisfying as abstractions, lack my usual tongue-in-cheek posture. Each element, be it a jacket, a sweater, or a pee stained mattress cover, told a story that, ultimately, felt too personal to be treated with any degree of sarcasm.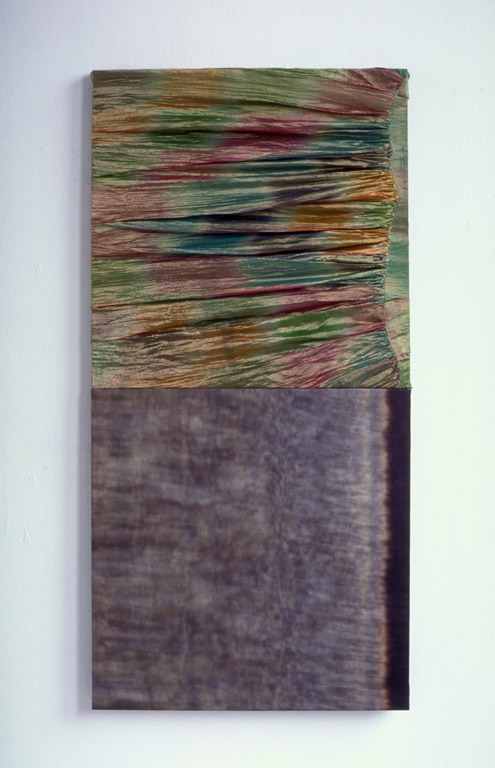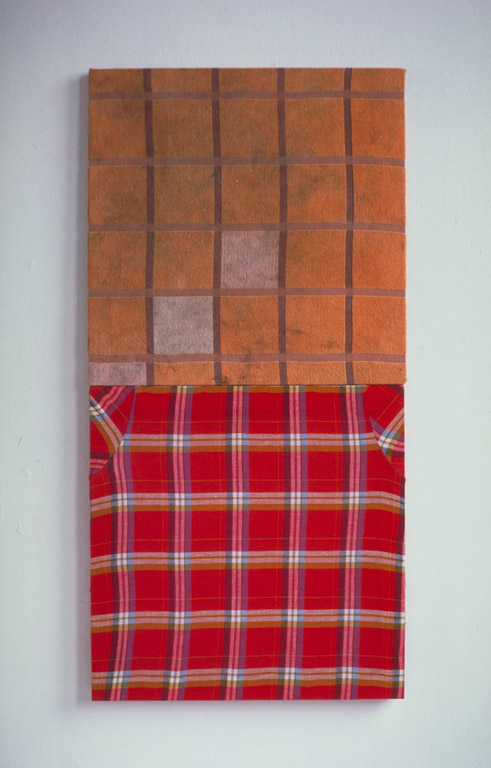 Silk Dress / Faux Silk Fabric and Studio Towel / Woman's Work Dress
Size (all pieces): 3'2″ x 1'7″
Medium: Found Objects
Two of a series of fifteen works.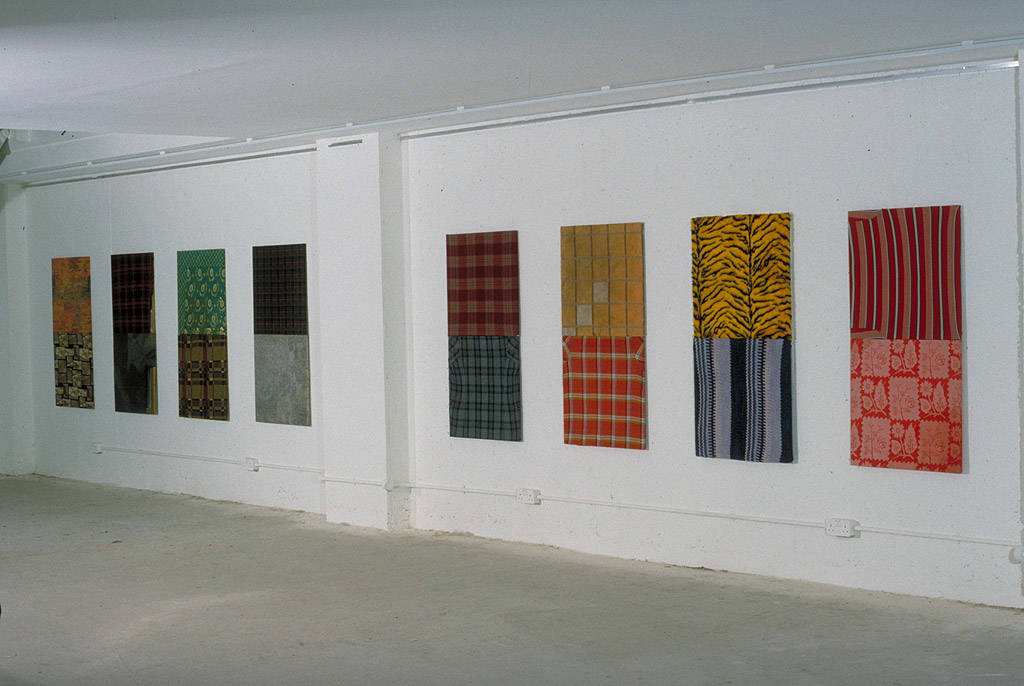 Birmingham Suite
Exhibited at the Big Peg Art Gallery, Birmingham, England as part of the B'Ham: Evidence
exhibition, July 17th – 30th, 1995.
Back