Loose Lips Series, 2000
Singular:Fissions Exhibition at the Diefenbunker
Carp, Ontario
July-October, 2000
The Loose Lips Series is the first of three series I created for Singular:Fissions, an exhibition in a decommissioned Cold War bunker outside of Ottawa, Ontario, Canada on the theme of fear and the Cold War. The series employs 1960's style hard-edge graphics in the creation of faux anti-communist propaganda. Place at crucial junctures in the bunker, the back-lit posters cautioned bunker personnel that enemy spies are lurking. Most visitors took them to be original to the facility.
Each of the posters was housed in a light box measuring 34″ x 27″.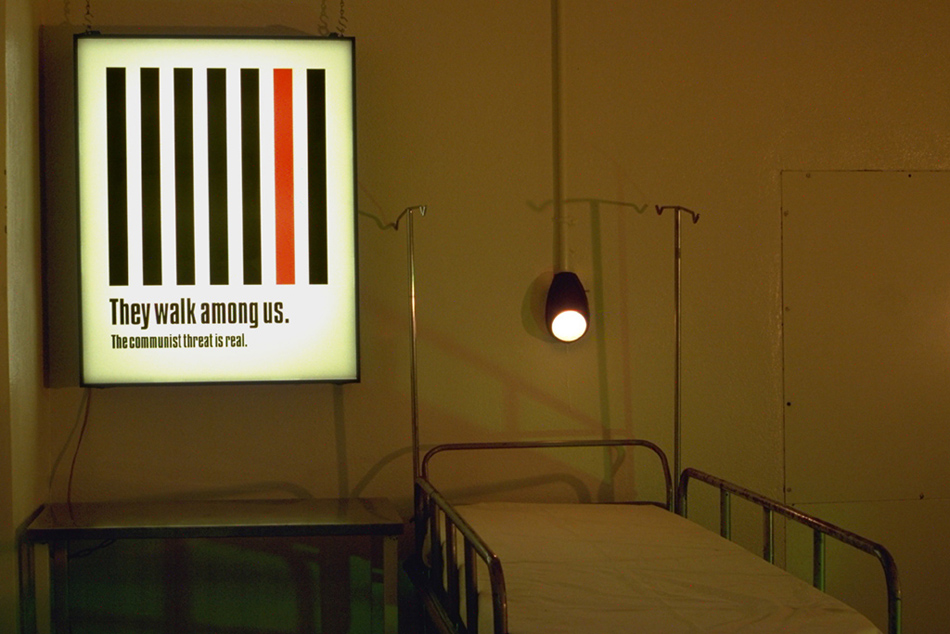 They walk among us
The communist threat is real.
Installed in the medical centre on the fourth level of the bunker.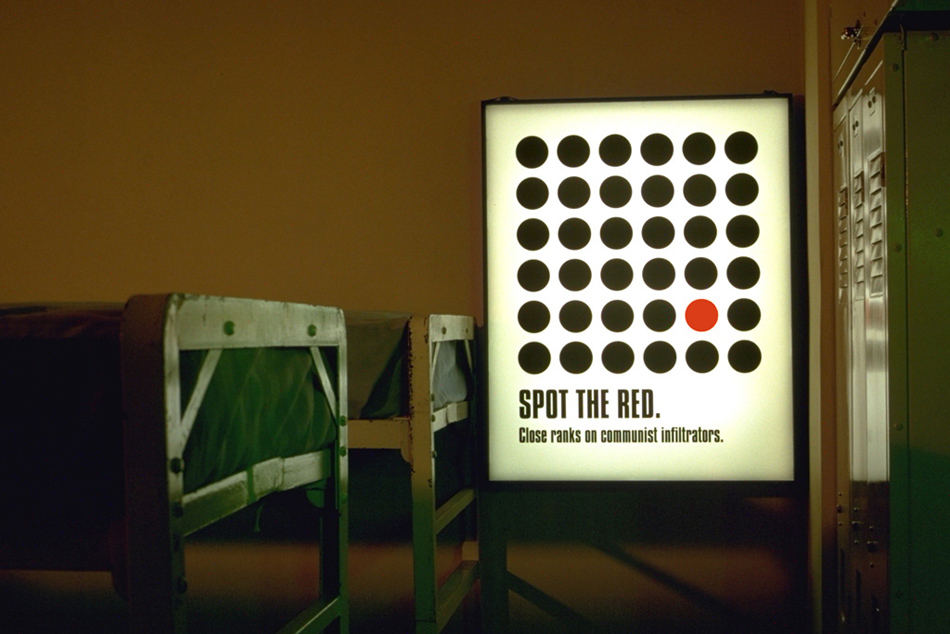 Spot the red
Close ranks on communist infiltrators.
Installed in a bunkroom on the fourth level.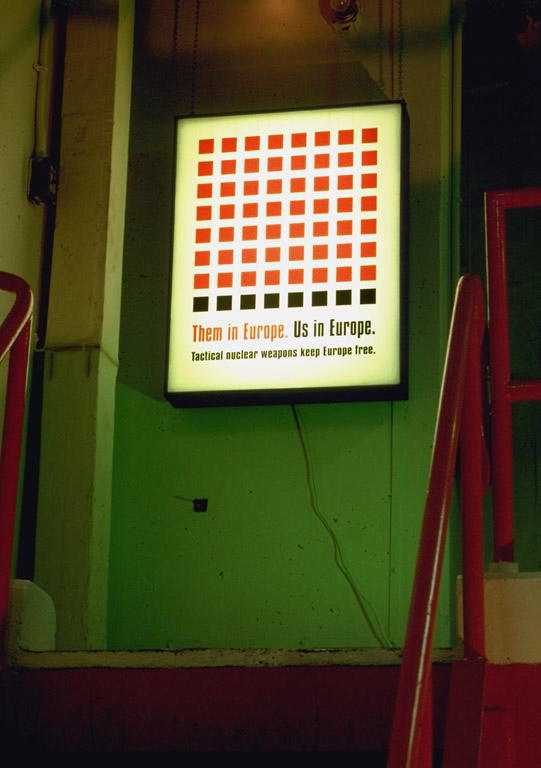 Them in Europe. Us in Europe.
Tactical nuclear weapons keep Europe free.
Installed in the machine room on the first level.
Back