Why Things Are Seen, 2003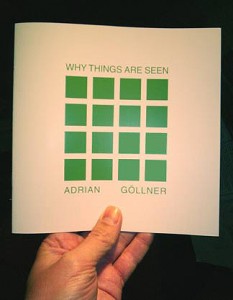 This book is an exploration into the relationship between abstraction and camouflage. The challenge to myself was to illustrate the reasons why things are seen -surface, shape, shadow, silhouette, spacing and movement- using the simplest of terms, a 4 x 4 modernist grid and the minimum of text. Three examples from the book are provided below.
Having had time now to reflect on the project, I have become attuned to a certain undertone in the book. As much as it is an intentional hybrid of colour theory books and military manuals on camouflage, there may well be a more subtle message about the dangers of being different.
Why Things Are Seen is a 16 page soft cover book printed in an edition of 500. The book can be purchased for:
Canadian Currency: $5.00 + $1.00 for postage = $6.00
US Currency: $4.00 USD + $2.00 for postage = $6.00
Send a cheque or money order to:
Adrian Göllner
206 Cambridge St. N.
Ottawa, ON
K1R 7A9
Canada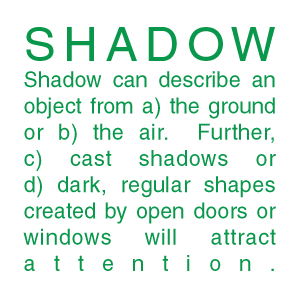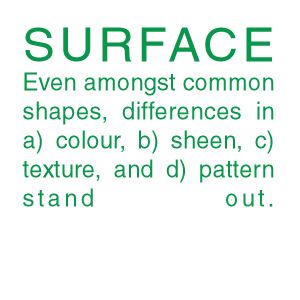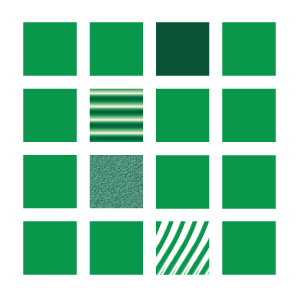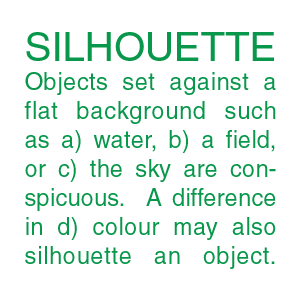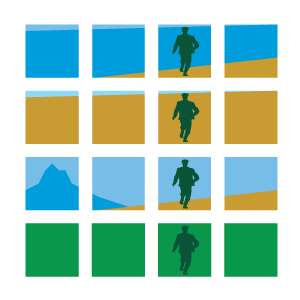 Back